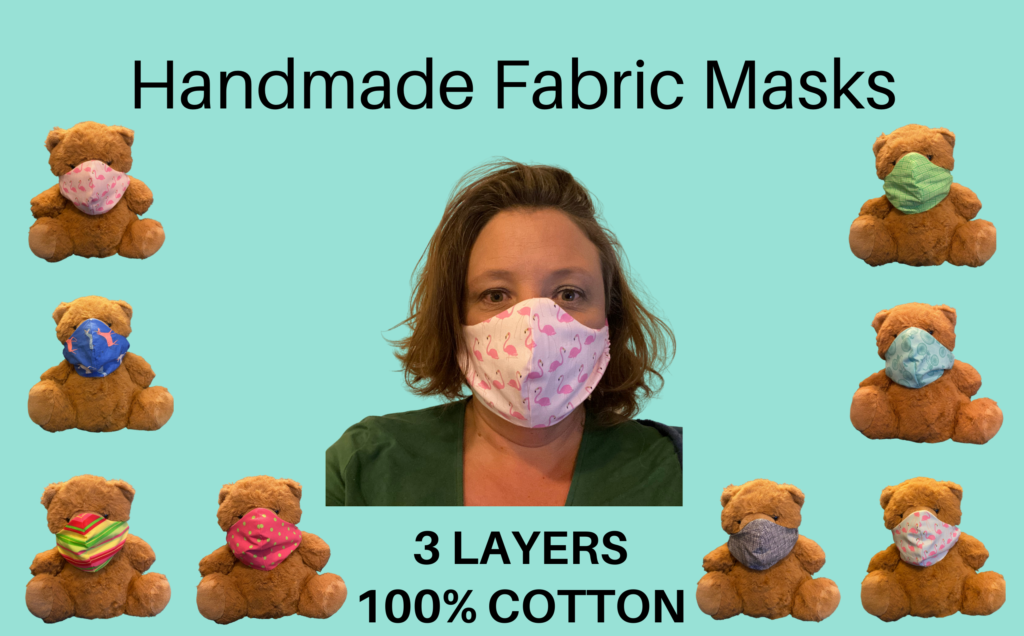 No surprises here that I started Sydney Handmade Masks due to the outbreak of COVID19.  It all started when I showed some friends some masks that I made, they suggested that I make more and sell them. In the first two weeks, I sold $3500 worth of masks. I was blown away, plus I had to make masks for hours and hours a day.
Sales fell off after the initial rush in June 2020, then picked up a bit in the latest COVID-19 outbreak. It's great to be able to put my sewing machine and skills to work and make some $$. I worked out that by batching jobs together rather than doing all one mask then all another mask I saved lots of time, so from one hour to make the first mask I managed to get it down to about 10 minutes!
I love that this is a great example of how you can quickly throw something together and get an income from it with no or minimal outlay.
After reading that it takes up to 450 years for a disposable mask to break down which makes me even more determined to go fabric. In fact, I have just spent three months in Europe with fabric masks changing them regularly and saving I'd estimate 90-100 masks from landfill! Can you say that about your mask? Sydney Handmade Masks was chosen as a name because people want masks quickly and don't therefore really want to order from interstate as delivery can take weeks.
If you still need a mask and want a handmade one made from cotton and recycled materials check out www.Sydneyhandmademasks.online